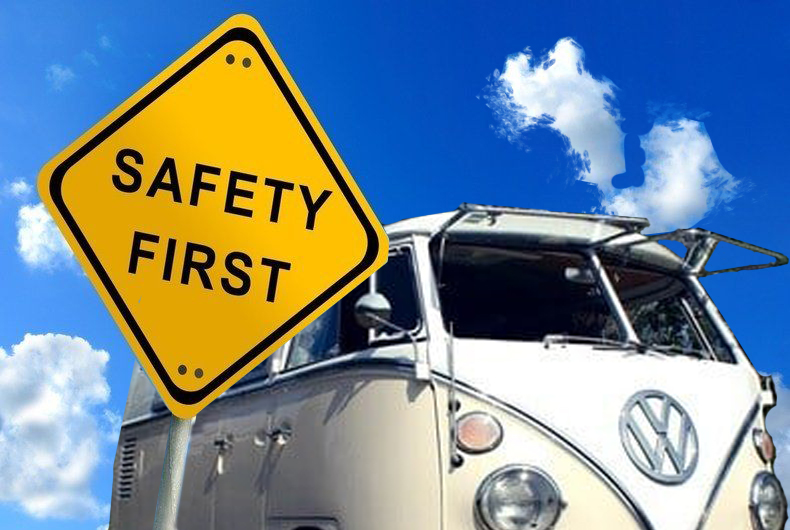 Camper sharing: warning!
Are you looking on the web for a camper in Sardinia? Have you visited the "camper sharing" sites? Better not to take risks and rent safely from professionals.
You should know that in Italy the rental of vehicles between private individuals, even through "camper sharing" portals, is illegal and that, after years of lack of clarity, the Italian Ministry of the Interior, with a note dated 9 June 2023, alerted the police forces throughout the national territory to carry out careful checks (http://www.prefettura.it/FILES/AllegatiPag/1248/CIRC._19280.pdf).
How can you recognize a camper rental company from someone who, as a private individual, "shares" his vehicle or even a real fleet? Make sure that the words "use by third parties, to be rented, without driver" are included in the vehicle booklet and that the person renting the vehicle is in possession of a VAT number.
Renting safely is easy, there are many companies that operate in the sector in a legal and transparent manner at reasonable prices. Don't be seduced by the much lower costs than those of the regular circuit, you risk a fine from 430 euros to 1,731 euros and the impounding of the vehicle during your holiday!
For further details:
https://www.toscanamedianews.it/orbetello-camper-noleggiati-abusivamente-turisti-restano-piedi.htm
https://www.camperonline.it/news/noleggio-tra-privati/7583
https://www.sicurauto.it/news/codice-della-strada/noleggio-camper-da-privati-attenzione-allo-sharing-irregolare/
https://www.unionesarda.it/news-sardegna/dopo-le-segnalazioni-arriva-la-circolare-ministeriale-per-laffitto-dei-camper-yzphcsfz
https://www.poliziadistato.it/articolo/i-consigli-per-noleggiare-camper-in-sicurezza