YOUR TRAVEL BUDDIES
If you are planning a trip around Sardinia, then you're on the right track!
Insaruga Campervan offers Westfalia vintage camper vans for hire, the ideal vehicles for adventurous travellers looking for a fun and cheap road trip. In all seasons, you can choose between Pipiana, Baingio, Lillina and Bobbore four 1980s and 1990s Volkswagen camper vans fitted with fornitures, a table, a sink, a fridge, a stove top and two confortable beds.
Venture where you want on the island!
ON THE ROAD
Can't wait to find out about Sardinia?
This blog has been created especially to highlight everything this unique land has to offer.
Come and be charmed by Sardinian culture and nature.
The island offers charming seascapes, meadows and mountains, as well as numerous historical sites,
many cultural events, tasty food and attractive aromas.
Sardinia is an amazing place for both those who live here and those who are on holiday.
Enjoy your road trip!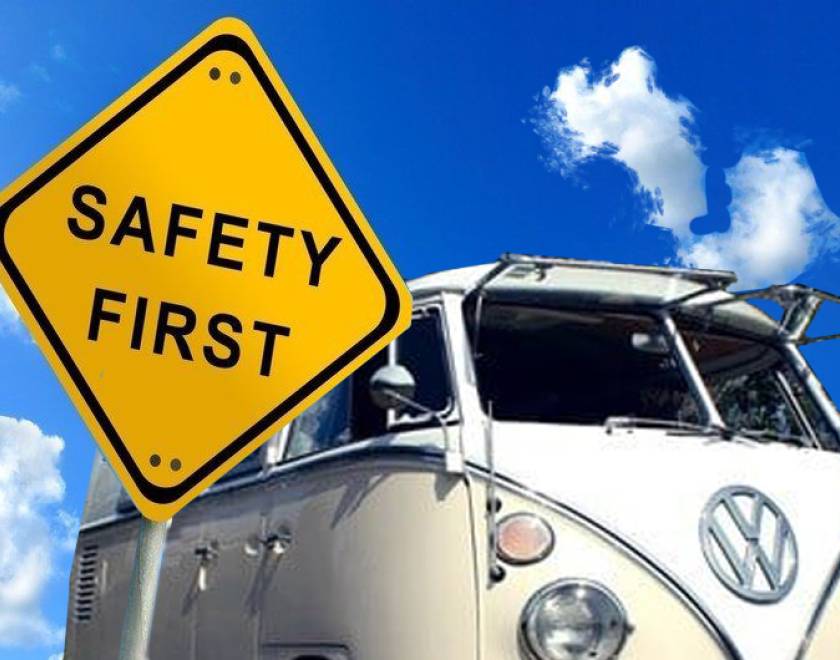 03 July 2023
Are you looking on the web for a camper in Sardinia? Have you visited the "camper sharing" sites? Better not to take risks and rent safely from professionals.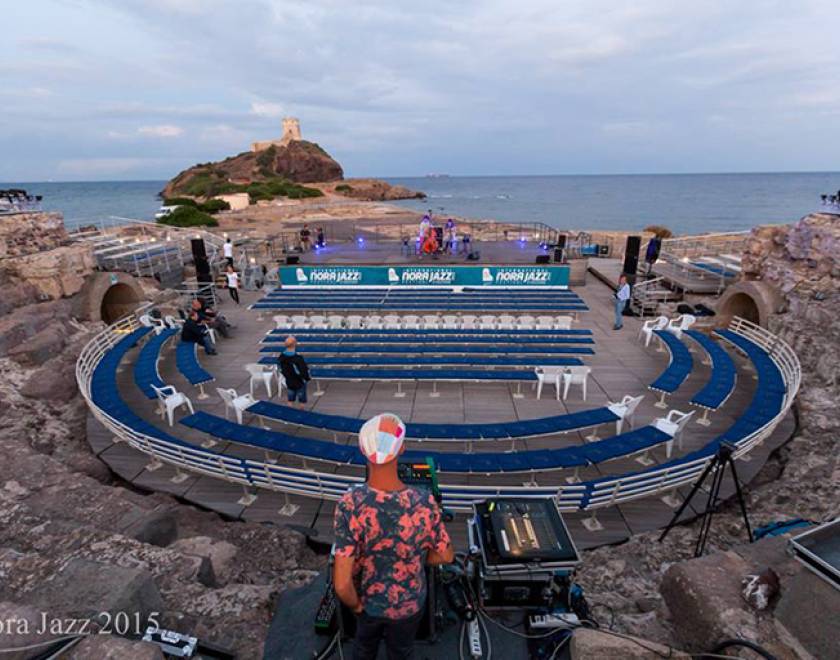 15 June 2023
Campervans, jazz and Sardinia... a perfect union! The consolidated and various international jazz festivals around the island are the starting point for a long and fascinating road trip through...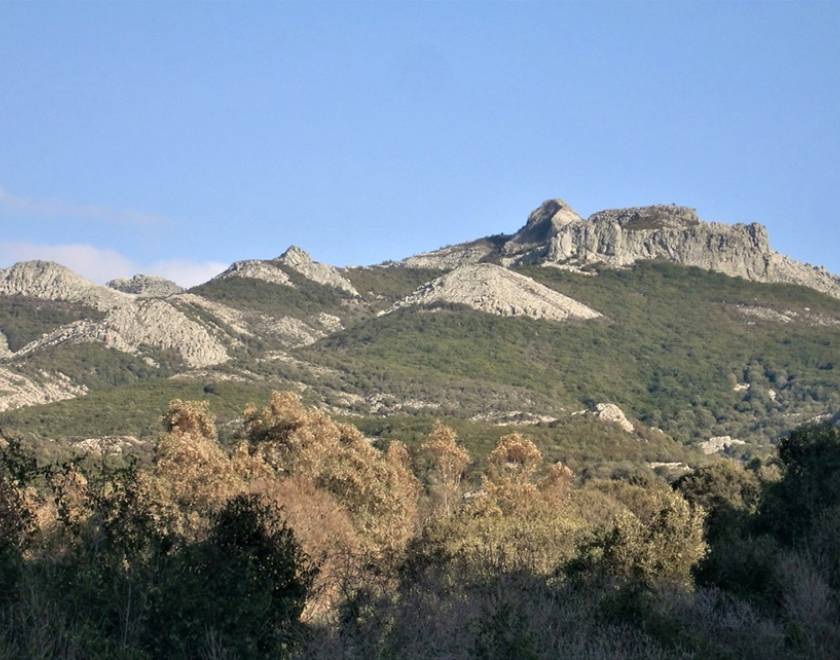 29 July 2021
«...E s'auguriu donu a bois De gosu, amore e bona ispera...» (Marghian)
"10 gg con Baingio lungo la costa ovest da Cagliari ad Alghero. Una delle più belle vacanze di sempre. Sarah e Andrea sono stati cordiali e accoglienti sin da subito. La comunicazione è stata ottimale ma in tutta la vacanza il van è andato benissimo, motore tenuto come un gioiellino. La settimana centrale di agosto non ci ha concesso free camp ma ci siamo comunque goduti tutta la libertà di portarci una casa appresso ovunque andassimo. Il mezzo è confortevole e divertente, esperienza da fare!"

We hired a campervan named Pipiana for a week to do a tour around the island of Sardinia. The pickup in Oristano was quick and fuss free. The van was comfortable to drive (even for an amateur diver), offers great vintage atmosphere and travels well long distances. It takes you on a true time travel and awakens the hippie in you. It was a dream to drive around the island, spend unforgettable days out in the wilderness and discover the unspoilt nature of Sardinia. Pipiana was a great companion, it was very liveable and comfortable. Top customer service by the Andrea and Sarah. We highly recommend renting a campervan from them to enjoy a great getaway holiday!

BOBBORE ci ha permesso di vivere la Sardegna come nei sogni: libertà, mare, scogliere... Non è stata una vacanza, ma un viaggio... Grazie a Sarah e Andrea!

Amazing time with Pipiana ! The renter Andrea was professional, helpful, nice and he LOVES his van so no hesitation… our pictures will show the beauty of Sardinia and how lucky we were. Thank you Andrea and people of Sardinia.

What an amazing experience it was to rent and ride a retro van for a week. We travelled around Sardinia with Pippiana (one of the camper vans they have) and absolutely loved it. The owners Sarah and Andrea were great to deal with, extremely kind and supportive from the beginning to the end of our journey. They really looked after us. The van itself was easy to drive and well equipped. You can always request extra items if needed such as hammocks, solar shower, table and chairs etc. We visited stunning places, slept under the stars, relaxed by the beach and drove our little house everywhere we went. We can't wait to do another hippie adventure in Sardinia. Highly recommended for anyone seeking a holiday to remember.

Esperienza fantastica. I camper sono pulitissimi, super affidabili e molto confortevoli. Andrea e Sarah eccezionali per l'assistenza, le informazioni, i consigli. Il modo migliore per godere degli angoli più belli della Sardegna in totale libertà e comodità.

Visitare alcuni meravigliosi luoghi della Sardegna con Baingio ha amplificato il piacere della scoperta dandoci un senso di libertà che vorremmo presto riprovare. Grazie a Sarah e Andrea, per averci dato questa opportunità.

Visitare alcuni meravigliosi luoghi della Sardegna con Baingio ha amplificato il piacere della scoperta dandoci un senso di libertà che vorremmo presto riprovare. Grazie a Sarah e Andrea, per averci dato questa opportunità.

Esperienza entusiasmante! Un modo diverso di visitare la sardegna! Baingio è stato il nostro compagno di viaggio per due settimane, mezzo comodo e in ottimo stato. Ottima soluzione anche per chi viaggia con bambini! Grazie anche a Sarah e Andrea per la disponibilità e la la gentilezza!

Abbiamo noleggiato il van Pipiana per una settimana e a fine vacanza avremmo voluto portarlo a casa con noi! È stata una bellissima esperienza e ci siamo divertiti un sacco. Ad ottobre abbiamo sempre fatto campeggio libero senza problemi e dormito quasi sempre in riva al mare, una vera figata! Nel van c'è tutto il necessario e molto più spazio di quanto immaginassi. Sarah ed Andrea sono stati davvero gentili e disponibili. Grazie per questa esperienza!

Fantastica vacanza a bordo di Pipiana in Aprile. Abbiamo percorso oltre 700km da nord a sud dell'isola passando dalla costa ovest ed è stato stupendo. Il van da buon T3 è perfetto, funziona tutto alla perfezione ed è tenuto benissimo. C'è tutto quello che serve e ce ne siamo innamorati. Inoltre impagabile poter scegliere ogni notte un posto diverso su spiaggie deserte o scogliere e dormire lì, cucinare, fare aperitivi, uscire in lite. Su 7 notti solo una in campeggio.. È stato un piacere avere a che fare con Sarah e Andrea, sono precisi, puntuali, competenti e si vede che amano i loro van! Esperienza che consiglio a occhi chiusi con Insaruga a tutti quelli che cercano un'avventura alla scoperta della Sardegna!

Ho noleggiato il van Pipiana per tre notti ed è stata un'esperienza indimenticabile, mi sono divertito un sacco! Ho girato la Sardegna del sud-ovest ad Ottobre senza problemi dormendo 2 notti in riva al mare e una notte in un area camper attrezzata... devo dire che è stata una vera figata! Pipiana ha tutto il necessario ed è molto spaziosa. Sarah ed Andrea sono stati davvero gentili e disponibili. Grazie mille per questa bellissima esperienza! ci rivedremo presto :)

Viaggiare con il camper Lillina in Sardegna per 2 settimane è stata un'esperienza fantastica. il furgone, perfetto nella meccanica, ci ha anche sorpreso per la sua comodità e ci ha dato la possibilità di visitare posti meravigliosi, potendo andare a dormire e svegliarci in autentici paradisi, e di vivere una esperienza di viaggio all'insegna della semplicità, ma ricchissima di emozioni e di ricordi indelebili. Sarah e Andrea sono stati di rara gentilezza e prezioso aiuto sin dal primo momento. Grazie !

Ottima esperienza sicuramente da consigliare, Sarah e Andrea si sono dimostrati da subito molto disponibili, la guida di Bobbore ti riporta indietro nel tempo per la mancanza dei confort a cui siamo abituati, ma dopo un'oretta di guida ci si fa la mano e ci si diverte anche... esperienza consigliata a chi ha spirito d'avventura e voglia di sperimentare.. il camper era pulitissimo, dotato di tutti gli utensili necessari. Consigliatissimo

Abbiamo avuto la possibilità di viaggiare per qualche giorno lungo la Costa Verde in Sardegna con il mitico Bobbore, mezzo incredibile che ci ha sorpreso e incantato già dal primo "incontro"! Posti stupendi attraversati in maniera speciale grazie al van di Sara e Andrea! Consigliamo l'esperienza a chiunque abbia voglia di avventura, natura e tranquillità!

Esperienza indimenticabile, "Pipiana" ci ha accompagnato per una settimana su tutta la costa ovest sarda facendoci scoprire tramonti spettacolari e panorami mozzafiato. Il van è munito di ogni comfort e la meccanica è impeccabile. Andrea e Sarah sono stati molto accoglienti e professionali durante tutto il periodo del noleggio. Esperienza assolutamente da provare e ripetere.

Sarah e Andrea hanno creato un progetto bomba! Pipiana e' spettacolare, gira come un orologio svizzero, comodo, dettagli ben curati, contiene tutto l'indispensabile per un soggiorno on the road perfetto. Al momento del bisogno Andrea e Sarah si sono fatti trovare pronti con mille e una soluzione. Manuel, Gabriele e Emma ringraziano!! da ripetere 100 volte!

"Mezzi molto carini e proprietari disponibilissimi, un modo diverso di fare vacanze, abbiamo passato un week end bellissimo insieme a Bellina"

"We had a great holiday with "Bellina" thank you so much for everything! totally happy with everything!!"

"We had a great trip with Pipiana at Sardinia! The bus has everything you need for a camping adventure. Contact and rental was very easy and well organised ;-) "

"...Ho noleggiato Pipiana per goderci 3 giorni di risvegli e bagni, di esplorazione del Sinis, di cantate (eh si, potete anche collegare il telefono con la musica preferita di tutti). Insomma, gran bella esperienza anche perché noleggiare un van del 1986 significa anche imparare a prendersi cura di lui, una filosofia di viaggio insomma e non solo km e spiagge. Bravi Andrea e Sara, anche per i consigli!"